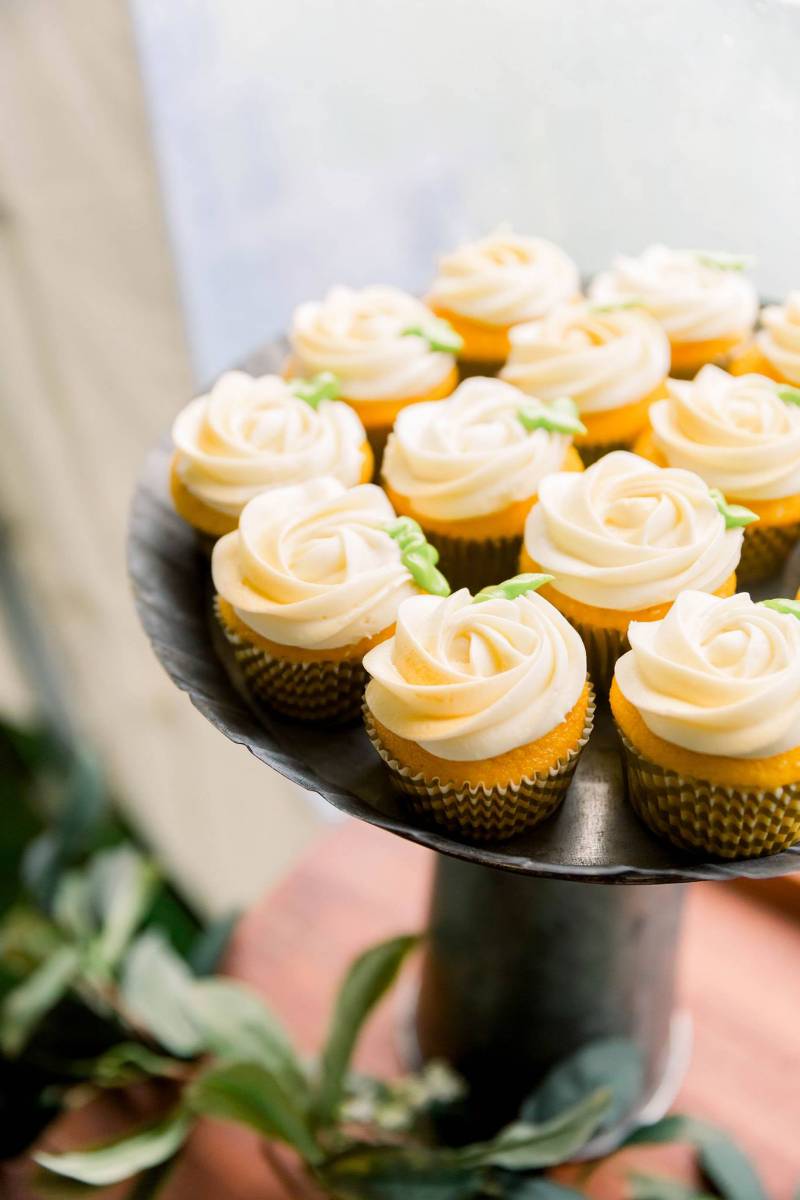 CAKES | SNAZZY CAKES
WEBSITE: www.snazzycakesedibleart.com
FACEBOOK: snazzycakesedibleart
WHAT'S YOUR NICHE? I strive to create edible art to enhance our couples' wedding day; not just sweetly but visually as well.
WHY DO YOU DO WHAT YOU DO? There is passion and consistency when an artist finds their favorite medium to share with others. I am lucky enough to have found mine and that it includes sugar.
GIVE US ONE WORD THAT SUMS YOU UP. Passionate
DESSERTS | SWEET AMELIA'S CUPCAKERY
WEBSITE: www.sweetameliascupcakery.com
FACEBOOK: @sweetameliascupcakery
WHAT'S YOUR NICHE? Sweet Amelia's Cupcakery specializes in making gourmet cupcakes in over 90+ flavors baked fresh every day from scratch using REAL ingredients! We also make numerous other desserts and sweet treats from scratch.
WHY DO YOU DO WHAT YOU DO? I love that my desserts and cupcakes are a part of others' special events helping to create memories.
GIVE US ONE WORD THAT SUMS YOU UP. Dedicated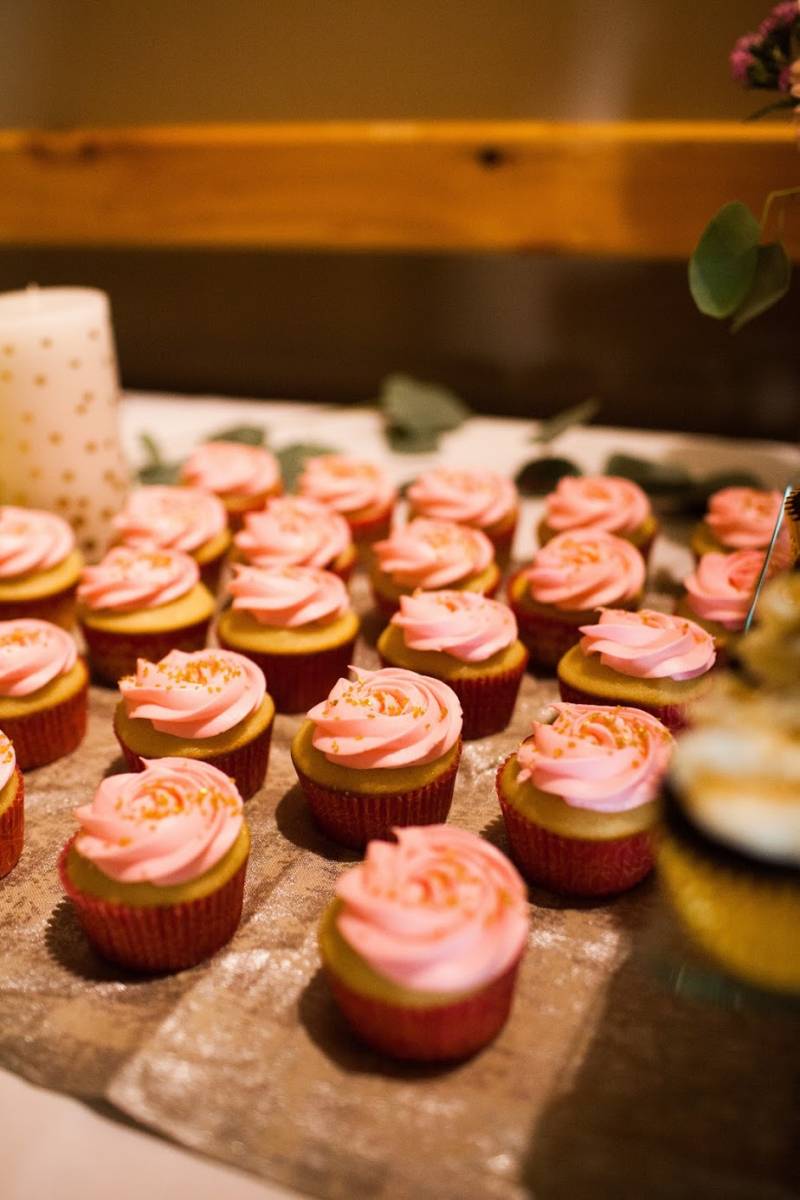 Photo by: Gabe Photography
At Lake Wed Magazine, we strive to continually inspire you and your ideal "I Do's" by featuring a collection of beautiful inspiration, the best local resources, the latest trends, and practical planning tips for your special day. Reserve your issue HERE.